Interprefy's RSI solution is integrated with over 70 meeting and event platforms to provide live language access.
Through Interprefy Select, we bring our interpreting and captioning services to your preferred meeting or event platform.
We partner with over 70 event platforms to embed a responsive iframe widget onto their platform, that can be flexibly displayed on the webcast page.
Interprefy Select language selector widget is easy to install and it can be placed anywhere in our partners' virtual event platforms.
The HTML widget can be embedded on the platform to enable one or multiple Interprefy services that event attendees can enable and disable at their own discretion:
Remote simultaneous interpretation
Sign language interpretation
Live closed captioning for multiple languages
Below is an example of what the Interprefy iframe widget, embedded on the ON24 online event platform:
Remote Simultaneous Interpretation
Attendees click on the headphone icon, select from the available languages and will simply need to mute the original video player. The audio from interpreters will start instantly.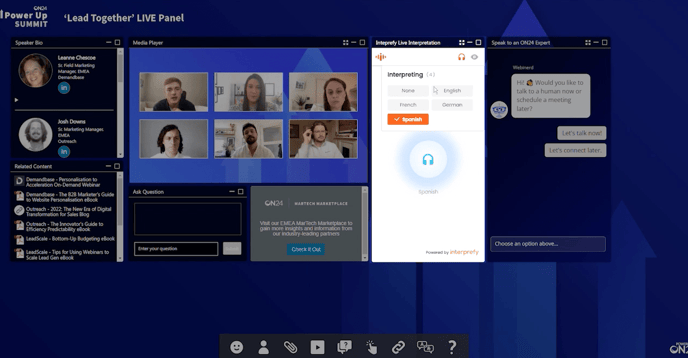 Sign Language Interpretation
By activating the 'Sign language' toggle, under the eye icon, users will see the video feed from a sign language interpreter.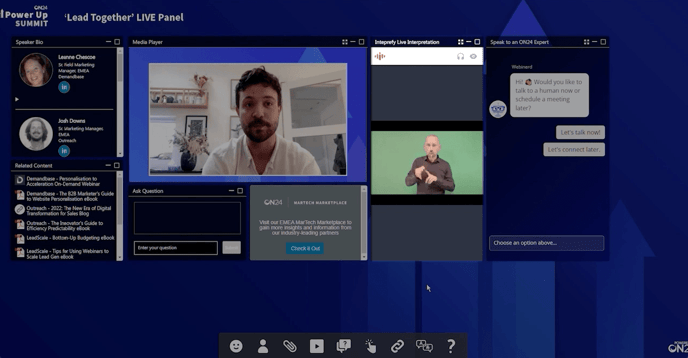 Live closed captioning
By selecting one of the available live captioning languages, captions will start to be generated and appear live on screen.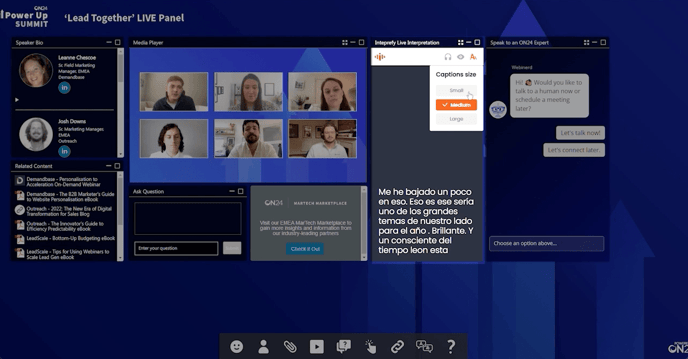 Watch it in action
Want to learn more? Click here to book a call with us today.