Interprefy has partnered with Microsoft to make your Microsoft Teams meetings truly multilingual through simultaneous interpretation.
First announced at Microsoft Ignite 2020, Interprefy's plug-in for Microsoft Teams is a simultaneous interpretation add-on for MS Teams meetings that allows your event participants to join the conversation in their preferred language.
How it works
Interprefy brings professional conference interpreters to your meeting, rendering the speech in real-time into the required languages.
Interprefy can help source interpreters for your required language combinations and subject expertise, or alternatively, train your own interpretation teams on platform usage.
Benefits
Offer meeting participants the opportunity to listen and speak in a language they're proficient in.
Access to unmatched language talent through Interprefy's partnerships with leading language service providers.
Interprefy provides project and technical support before and during your event.
Seamless user experience for participants through a simple and powerful language selector in Teams.
How to get started
1. Book your session with a member of our Team here
2. Set up your event in Microsoft Teams and add the Interprefy add-on from the apps directory to your Microsoft Teams tenant.
3. Open the Interprefy tab in the Teams meeting navigation and set up your interpreting requirements.
4. Listen to the event in your preferred language. During your event, your participants will see Interprefy's language interpretation icon in the event navigation. This will open a sidebar, where your participants can select their preferred audio language.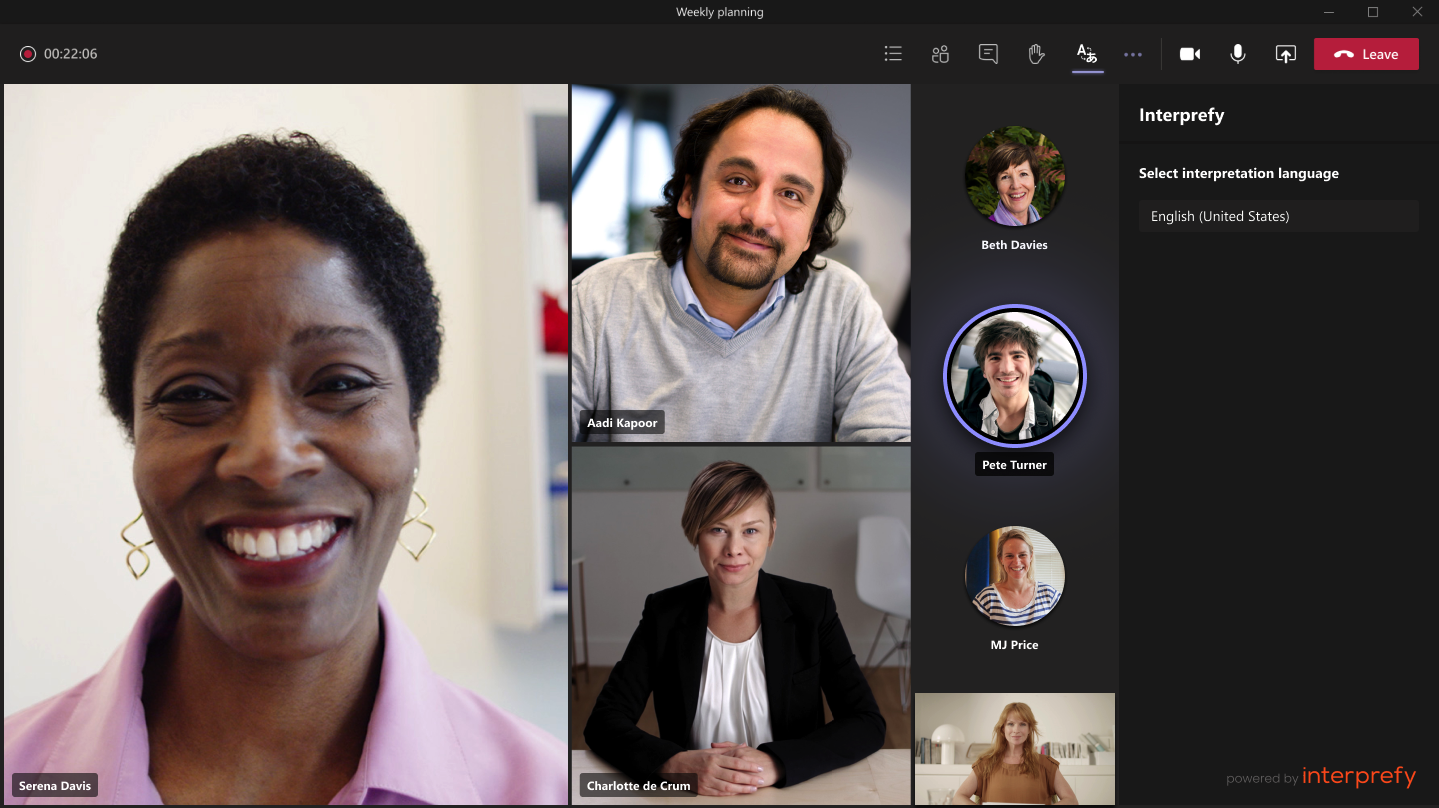 Related articles