Captions can be used at in-person, virtual and hybrid events and they can be delivered in different ways depending on your event's setup.
With Interprefy, you can increase the accessibility of your events by adding captions in the language that the speaker is talking (Automatic Speech Recognition Captions), or in different languages (Machine Translated Captions). Check the list of languages available here.
Your attendees can access Interprefy Captions at your event in different ways, depending on whether the event is in-person or virtual/hybrid and the virtual event platform you chose.
These methods are:
For virtual or hybrid events:
Browser page
If your event is online, your attendees can access captions alongside your event, on a separate browser window that they can move and position anywhere on their screen. This option works with all virtual events.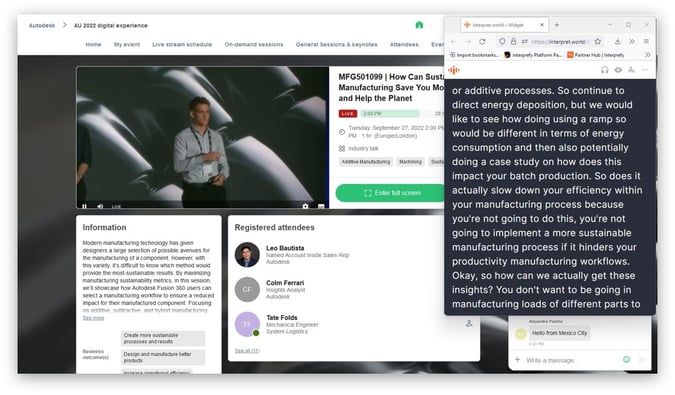 Image: Autodesk University 2022

Embedded on a virtual event platform
With most virtual events platforms, Interprefy captions can be accessed by clicking on the Interprefy widget.
The display of the captions varies from platform to platform. Below are examples that display captions on the side or underneath the video stream.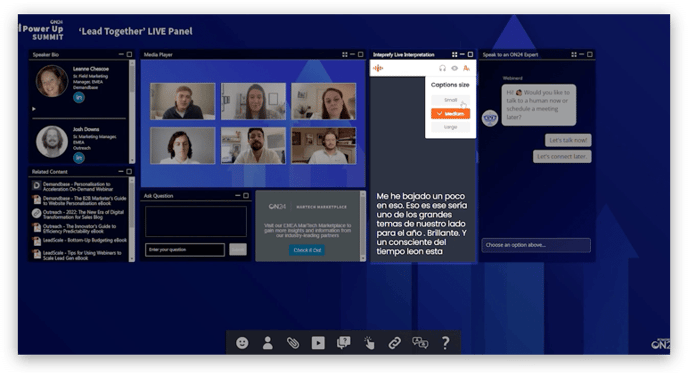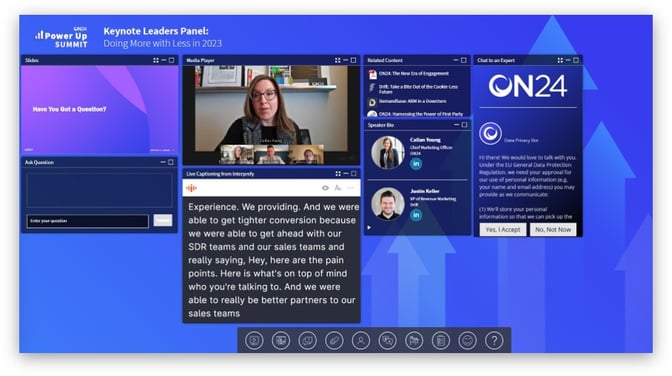 Images: ON24 Power Up Summit
Platform integration
For a truly integrated experience, our captions can often be delivered directly into the event platform environment. Contact our team to discover what is possible.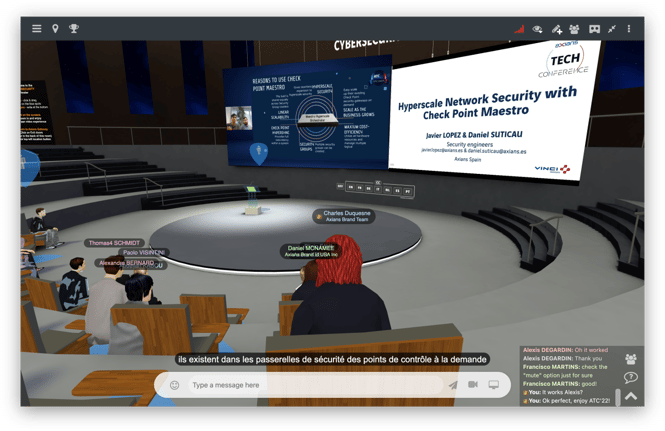 Image: Axians Tech Conference 2022 on Interprefy platform partner MootUp
For in-person events:
Mobile App
In-person attendees can access Interprefy Captions from their mobiles, using the Interprefy App, at on-site events.
On-site video displays
Event organisers can also make their in-person events more accessible for attendees by displaying captions on venue screens.
Interprefy captions can be shown on displays situated independently around the venue or even added to the main event screen as lower-third displays.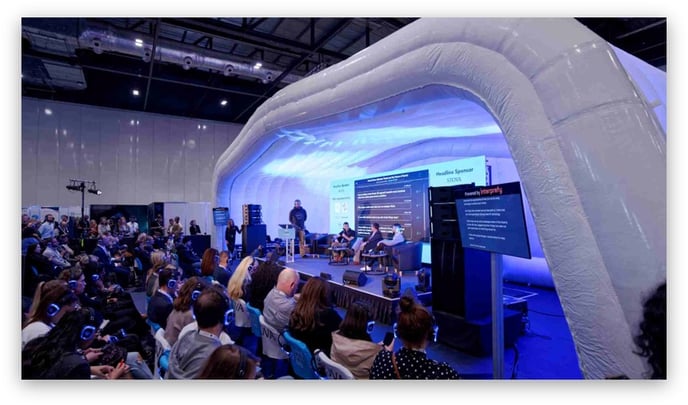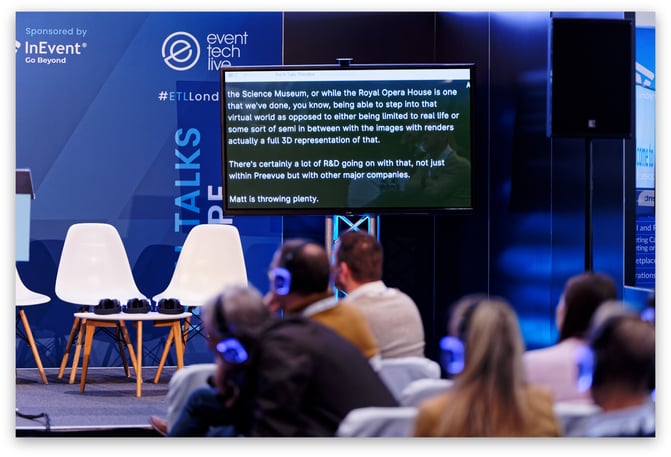 Images: Event Tech Live London 2022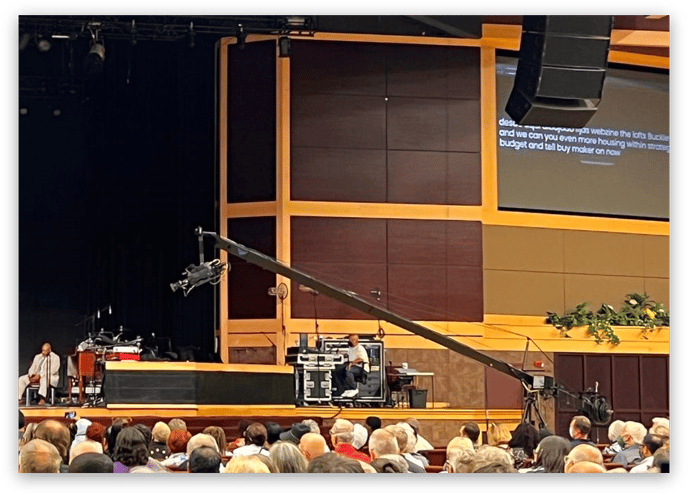 If you want to explore Interprefy Captions for your next event, Contact us.