Yes, Interprefy provides both spoken and signed language interpretation.
We support event organisers in removing language barriers both through simultaneous interpretation (audio) and sign language interpretation (video) that can be accessed through our technology.
How to deliver the best event experience with sign language interpretation
To ensure the best experience during your event, we recommend being considerate toward sign language interpreters. Being mindful of the speech is key. Words that are too technical or long would not be easy to understand or do not exist in sign language. Since sign communication is very direct, the bottom line of jokes and idioms would only be possible to translate.
Since the transition between sound-based language to sign language takes a bit longer, the use of captions during meetings is often beneficial, so accurate speech is delivered.
If you will be a Speaker or a Host during your event, we suggest consulting our Housekeeping video and article to find a few simple guidelines that will make a big difference for interpreters and other listeners, ultimately leading to a great event experience.
Any material you can share beforehand (files, presentations) will help sign language interpreter deliver great interpreting. In addition, avoiding the overuse of interactive content during meetings will be prevent distraction for interpreters.
Find a sign language interpreter
We can source sign language interpreters for your required language combinations and signed languages through our partner network of language service providers. In order to deliver the best event experience, all sign language interpreters need to go through our Interprefy platform training to ensure they have the optimal equipment and platform knowledge.
Stream sign language interpretation to your event attendees
Sign language interpreters will access video and audio feeds from your event on our platform and we will stream their interpretation video back to your event attendees.
Here is an example of the Interprefy integration with a third-party platform such as ON24: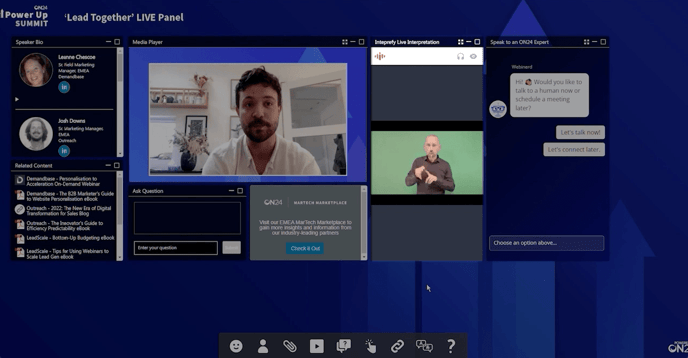 Here is an example of sign language interpretation, when attendees access Interprefy in a new browser window: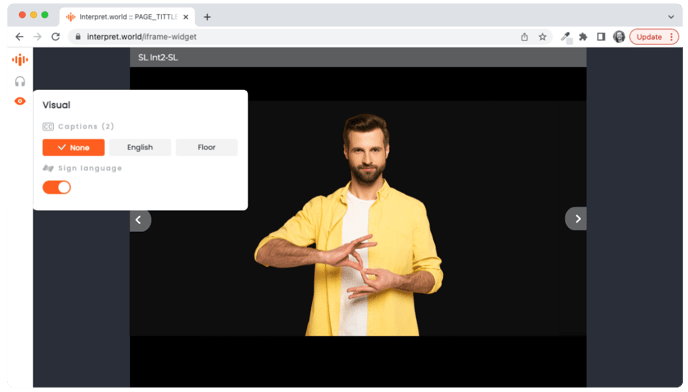 Get the recording of your sign language interpretation
When requested in advance, we can record your event and the sign language interpretation for you to use on demand.
Below is an example of a recording of sign language interpretation: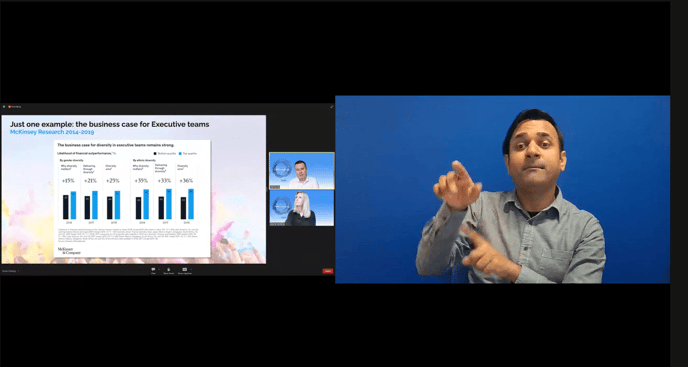 Want to learn more? Click here to book an appointment with us.