A step-by-step guide to help you connect your on-site event to Interprefy RSI platform.
To allow interpreters to see and hear the event whilst they are working remotely, the AV team at the venue needs to stream the audio and video feeds of the event to the Interprefy platform.
Before you begin:
The hardware required for this is:
a laptop,
an audio interface,
and a capture card.
Internet connection (ideally wired from the venue) of 8Mbps to be able to stream the event in HD (lower resolution video quality can be used when less bandwidth is available) Data consumption will be 1.575GB/hour in HD.
1. Connect an audio floor feed from the main sound console to the audio interface and the video feed from the camera mixer to the capture card.
You may need to convert their SDI signal to HDMI using a signal converter.
If there is no camera team at the venue already, you need to provide a stand-alone camera to capture the video feed of the event to send to Interprefy.
2. Open a browser page (Google Chrome or Microsoft Edge) and visit www.interpret.world
Enter the 'Speaker' token provided by your Interprefy project manager.

3. Configure the input devices with the audio interface and capture card connected to the laptop and select 'SAVE' to launch.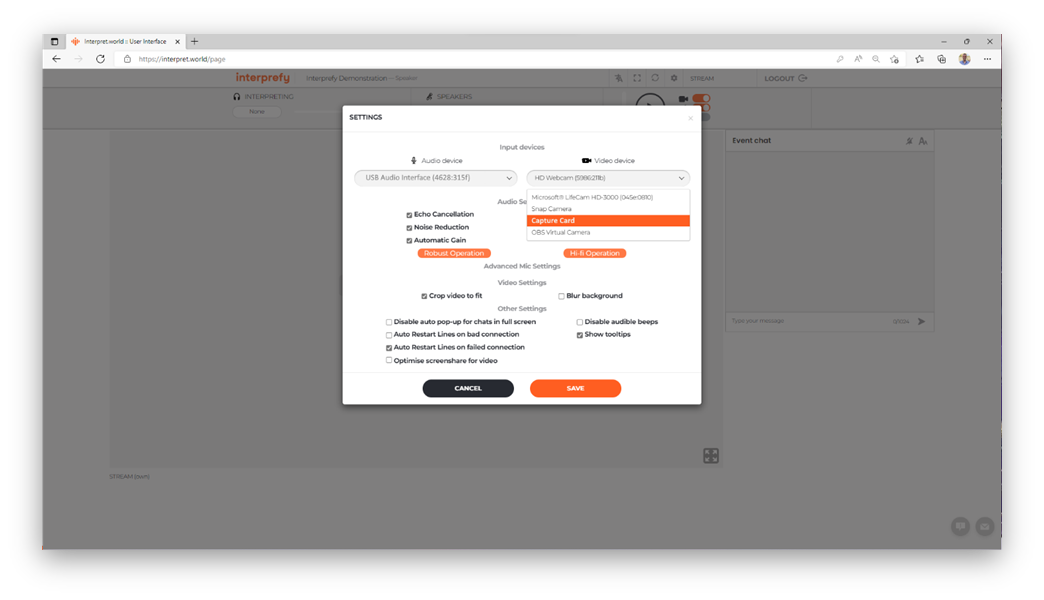 4. Click the 'START' button to connect the stream.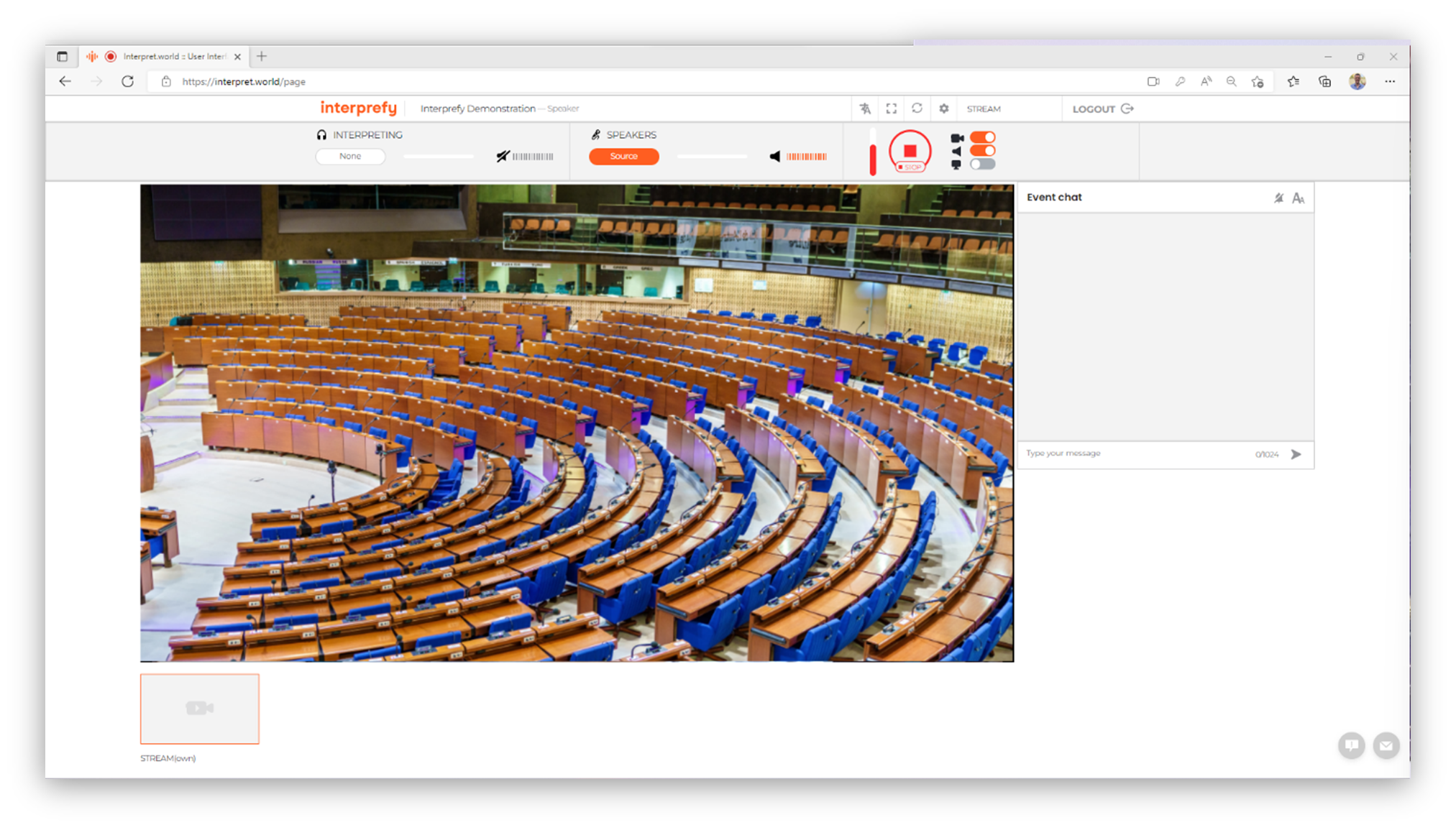 The signal from the capture card will be displayed in the video window and the vertical sound bar will identify incoming audio. Settings can be changed by stopping the stream and clicking on the cog icon in the toolbar.
Tip: If the event is already being broadcast to a zero-latency event platform, Interprefy can take the feed from this live stream directly instead.
For more information or assistance with AV requirements on-site, contact our team!