A step-by-step guide to help you connect Interprefy RSI to your on-site receivers
If you are utilizing remote interpreters, but the audience is provided with traditional infrared or radio-frequency receivers, it is simple to extract the interpretation audio from Interprefy and insert it into the transmitter. You'll need to ensure you have enough data available to allow for 0.032GB/hour per language. We recommend 0.5Mbps bandwidth per channel.
1. Assign a laptop for each language and connect each of them to a different transmitter input.
The physical connection can be made with a cable or an audio interface/sound card, depending on your requirements.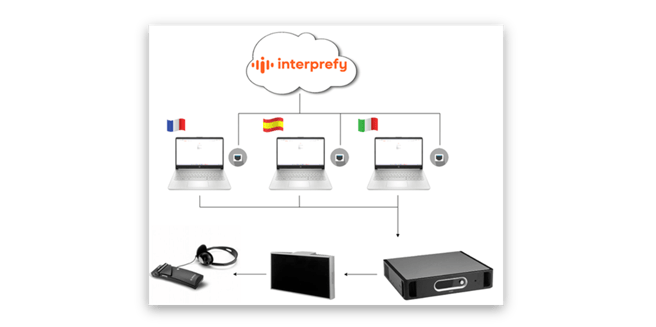 2. Open a browser page (Google Chrome or Microsoft Edge) and visit www.interpret.world
Enter the 'Audience' token provided by your Interprefy project manager.

3. Click on the cog icon (settings menu) and select the required output device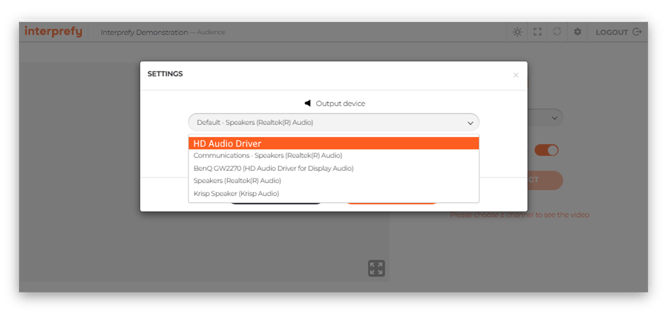 4. Select the appropriate channel to connect the audio.
If you want to hear the floor audio when the interpreter is not speaking, keep the Auto Volume toggle on. If you want silence at this time, turn it off.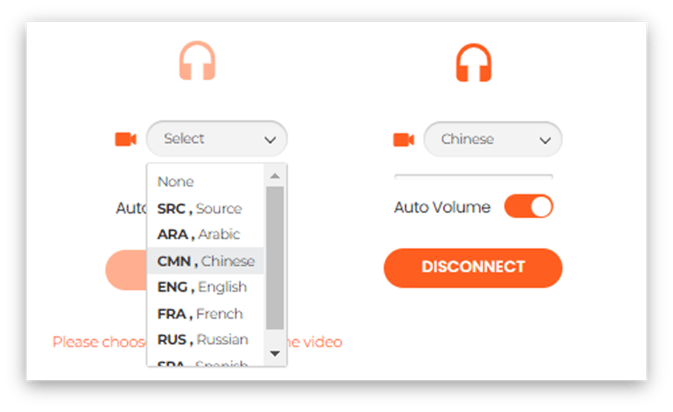 When there is audio on the channel, a halo around the headphone icon will pulsate. If the audio is from the floor, the icon will be orange. If the interpreter on that channel is live, the icon will change to blue, giving an additional visual indication that the interpreter is speaking.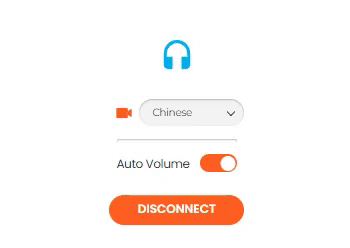 For more information/assistance with AV requirements on-site, contact our team!