A guide to help you select the most suitable microphone for your next multilingual event.
Depending on the event type –online, hybrid, or on-site– the speaker or the event organizer will be in charge of choosing the microphone.
Having the correct equipment is key to ensuring the success of your meeting so we've put together a summary of the event types and the recommended microphone for each of them:
Virtual room:
For videoconference-type of meetings the recommended microphone is a USB plug-in headset with noise cancellation features.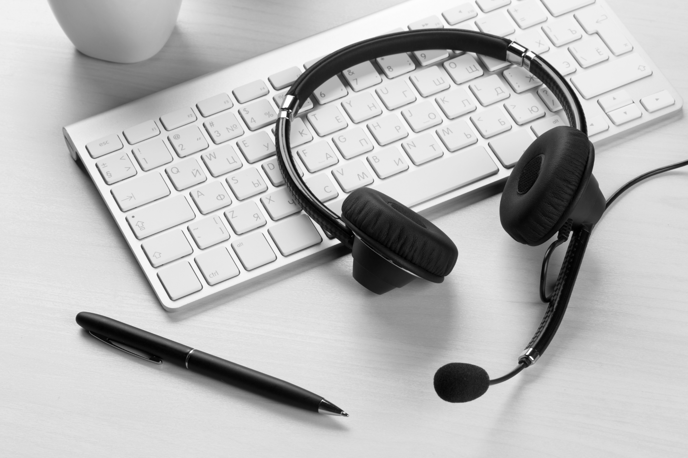 Medium-size room and 20- 50 users:
For board or business meeting types, standing fixed microphones for each seat/ participant are recommended.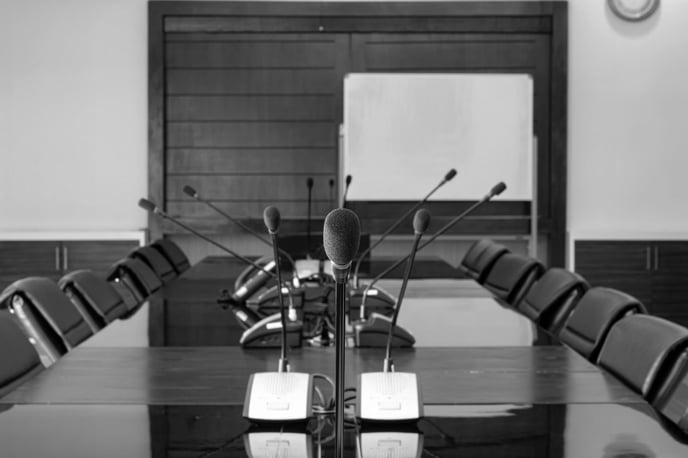 Large venues and more than 50 users:
For Workshops or conference meeting types: One or many wireless microphones connected to the audio system for speakers and participants.