A step-by-step guide to using the Interprefy Connect Pro RSI platform on a web browser, as the audience.
Before you begin
Internet connection -Make sure your internet connection is stable. Ethernet connection is recommended.
Recommended browser - Latest version of Google Chrome, Firefox, or Edge
1. Join meeting or event
Open your internet browser, enter the Interprefy link you've been provided, enter the user name that you will be using in the chat, and click "to my session" to confirm.
Alternatively, visit https://interpret.world, enter your provided event token, choose your user name, and click "to my session" to confirm.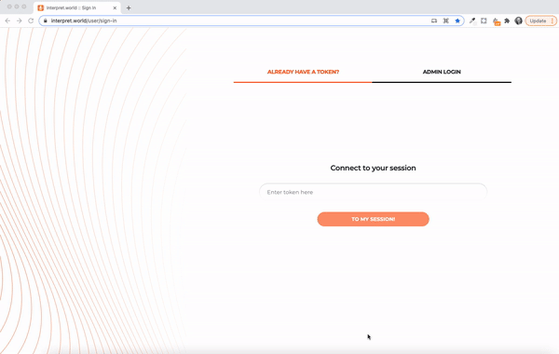 If two-factor authentication is activated for your event
Enter your registered email address or mobile phone number (format: +41 79 1234567) to receive a verification code: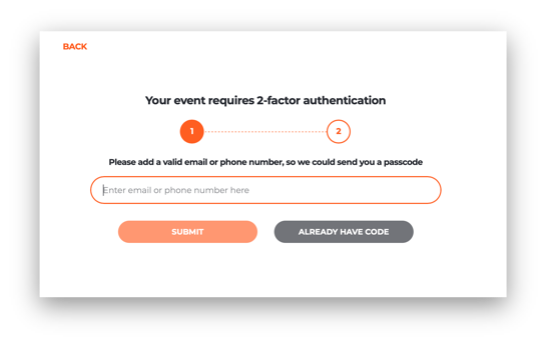 Enter the verification code that you have received either via email or text message (SMS) and click "submit":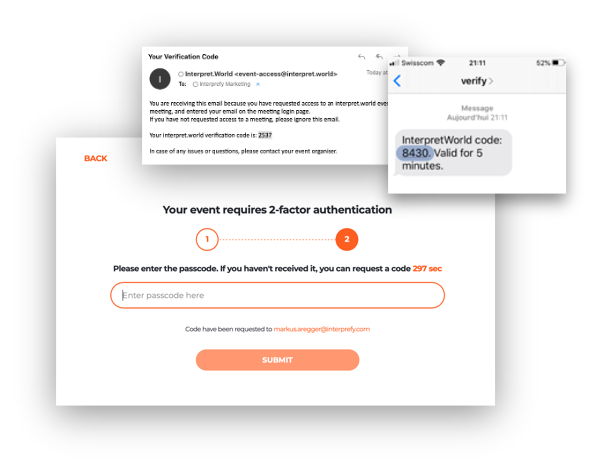 2. Platform overview
In default view: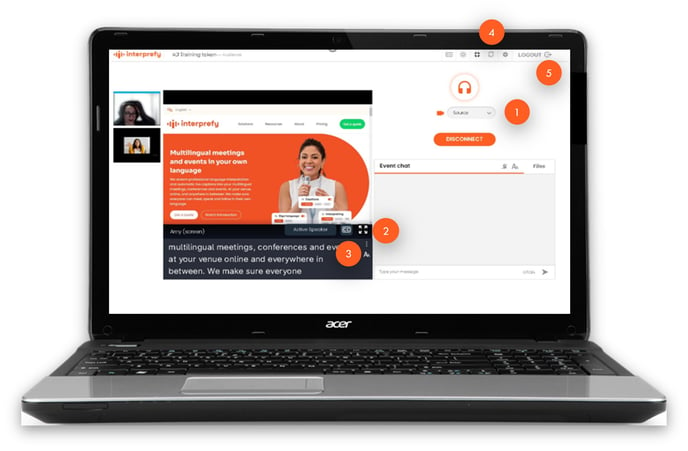 Select your preferred language (1) - Or select "none" to hear the floor language.

Full-screen mode (2) - Enter/exit full-screen mode.
Captions (3) - Select to switch on captions (when available for your meeting).
Restart All Lines (4)- Refresh your connection, when experiencing audio/video issues (will disconnect and reconnect within approx. 2 seconds).
Log out (5)– Disconnect from the meeting.
If the event chat is enabled, you will be able to interact with the meeting host and other participants, as well as see and download files that are shared by the meeting host.
In full-screen view: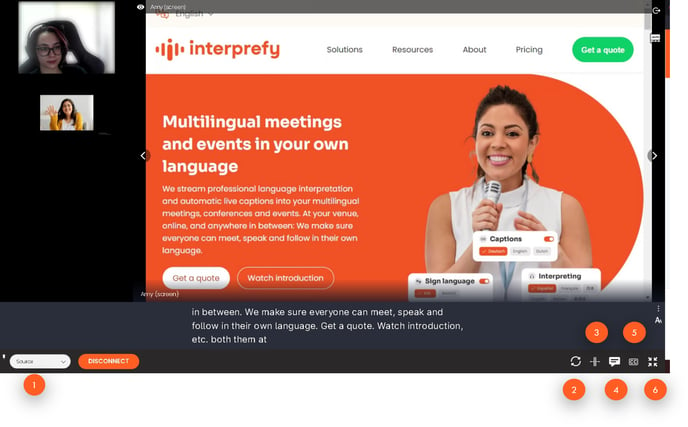 Choose language (1): select your preferred language or select Source if you do not wish to listen to the interpretation. Keep the Auto Volume toggle On if you wish to keep listening in the same language throughout the meeting or event
Restart all lines (2): reload the interface in case of connection issues
Split video (3): to adjust the size of the PowerPoint presentation and video
Event chat (4): if enabled, you can participate in the event chat and see files shared by the meeting host
Captions (5): to activate the captions of your event (when available as per your meeting configuration).
Exit full-screen (6) to go back to the default view