A step-by-step guide to using the cloud-based audio and captions language selector alongside your in-person or online multilingual meeting or event.
Depending on your event's setup, you will be able to access audio, captions or both during the event in a separate browser link. Follow these steps:
Open the event link included in your event invitation or scan the QR code available at the venue.
The link will open a new browser window with a language selection drop list for audio, captions, or both, depending on what's available for your event.
Example of captions language selector for captions-only events: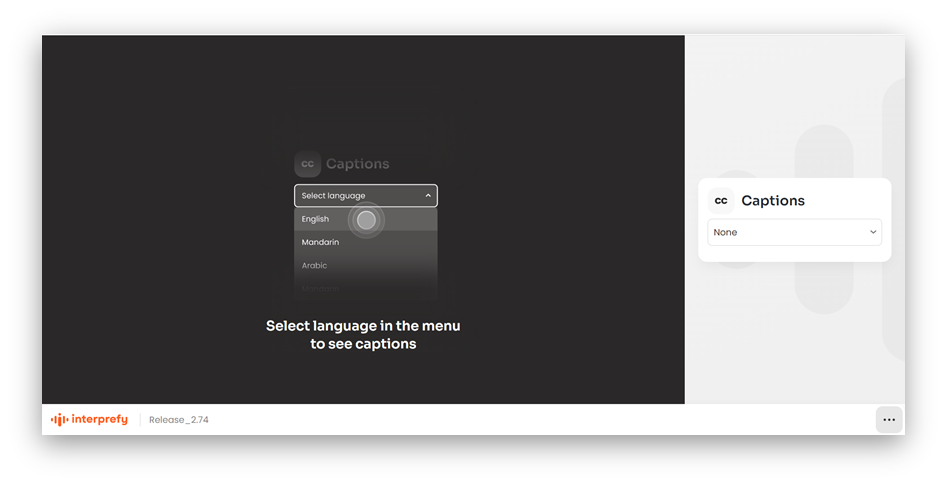 Example of audio language selector for audio-only events: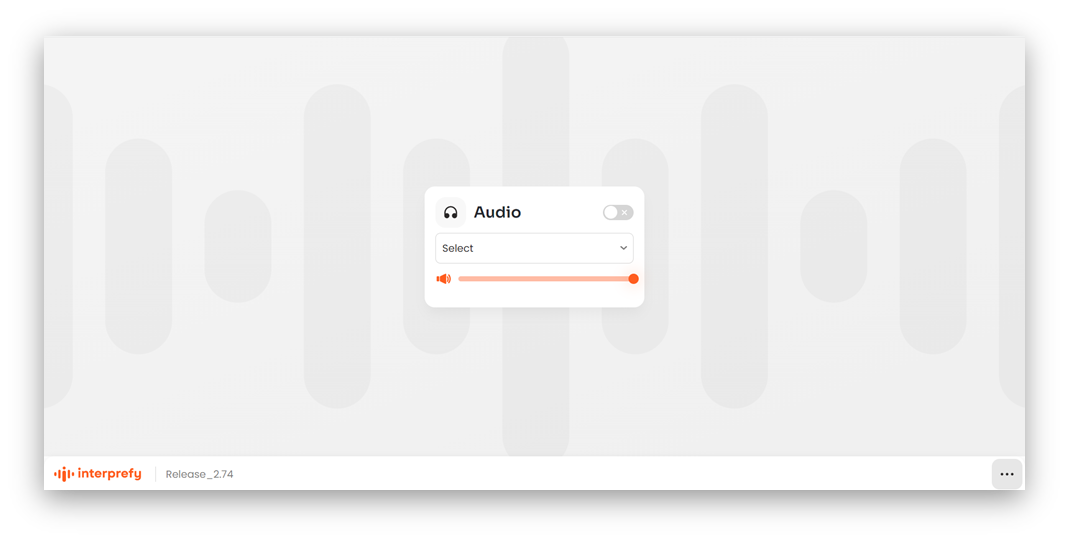 Example of audio and captions language selector for events with audio and captions: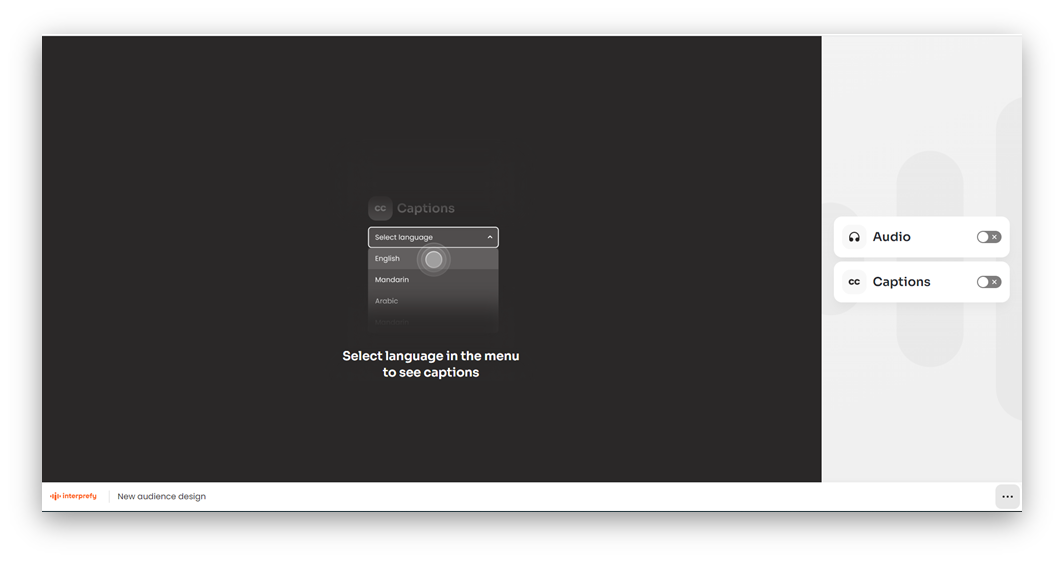 3. Select the language you want to listen to/read captions on in the browser window:
Example of language selected for captions, for captions-only events: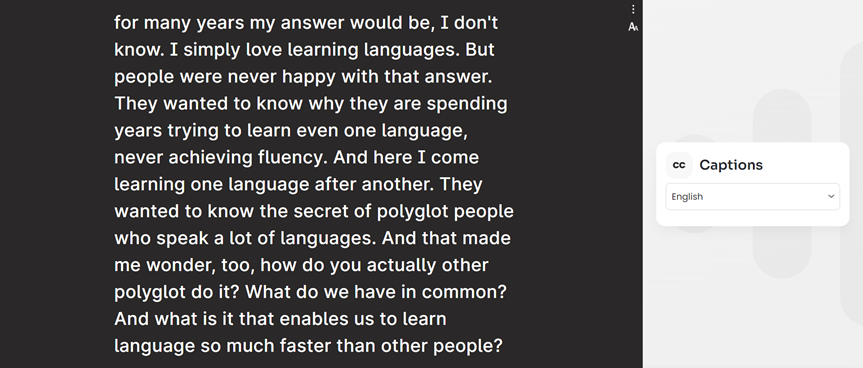 Example of language selected for audio, for audio-only events: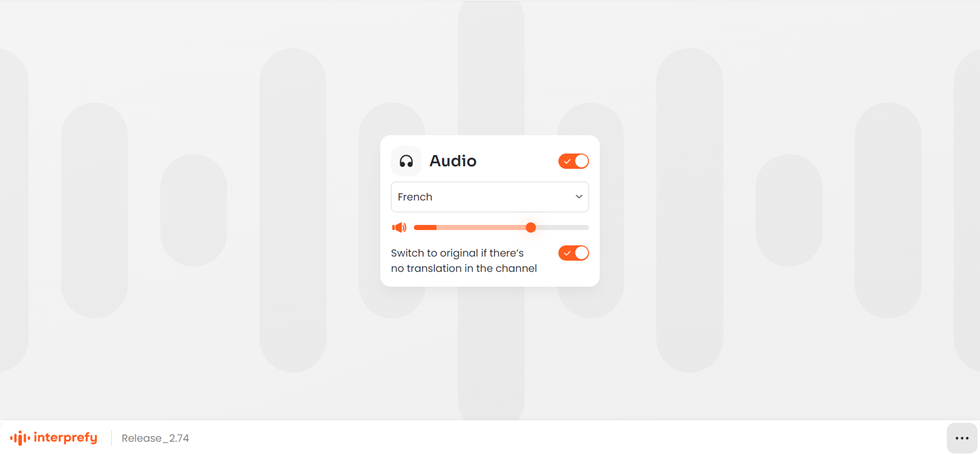 Example of languages selected for audio and captions in dark mode, for an event with both audio and captions options active: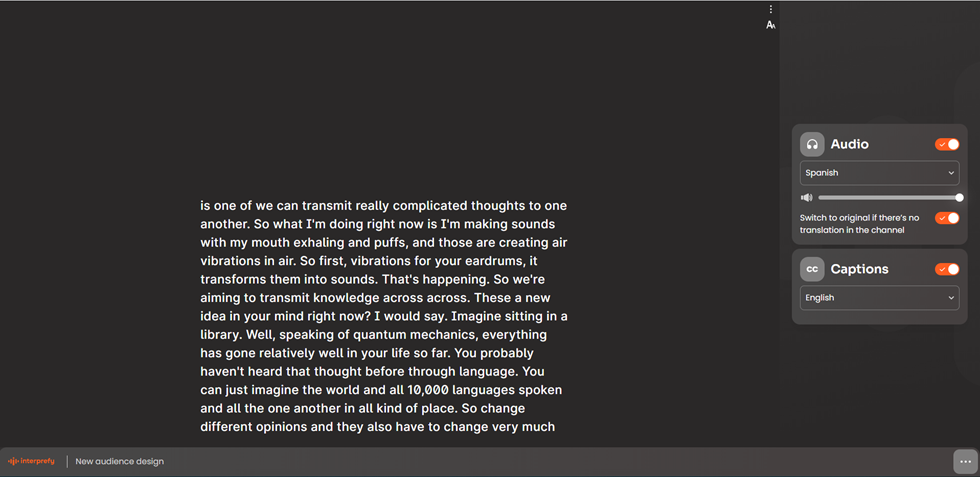 4. You can find additional features like dark mode, to view the interface in a dark background, restart all lines, to reconnect if you can't hear the translation, output options, to choose where to listen to live translation from, and log out, to leave the event translation, in the bottom right corner three dots menu: