How to access language interpretation on Microsoft Teams meetings when using Interprefy Inject.
To access live interpretation from Interprefy during your meeting, on mobile or desktop, please follow these steps: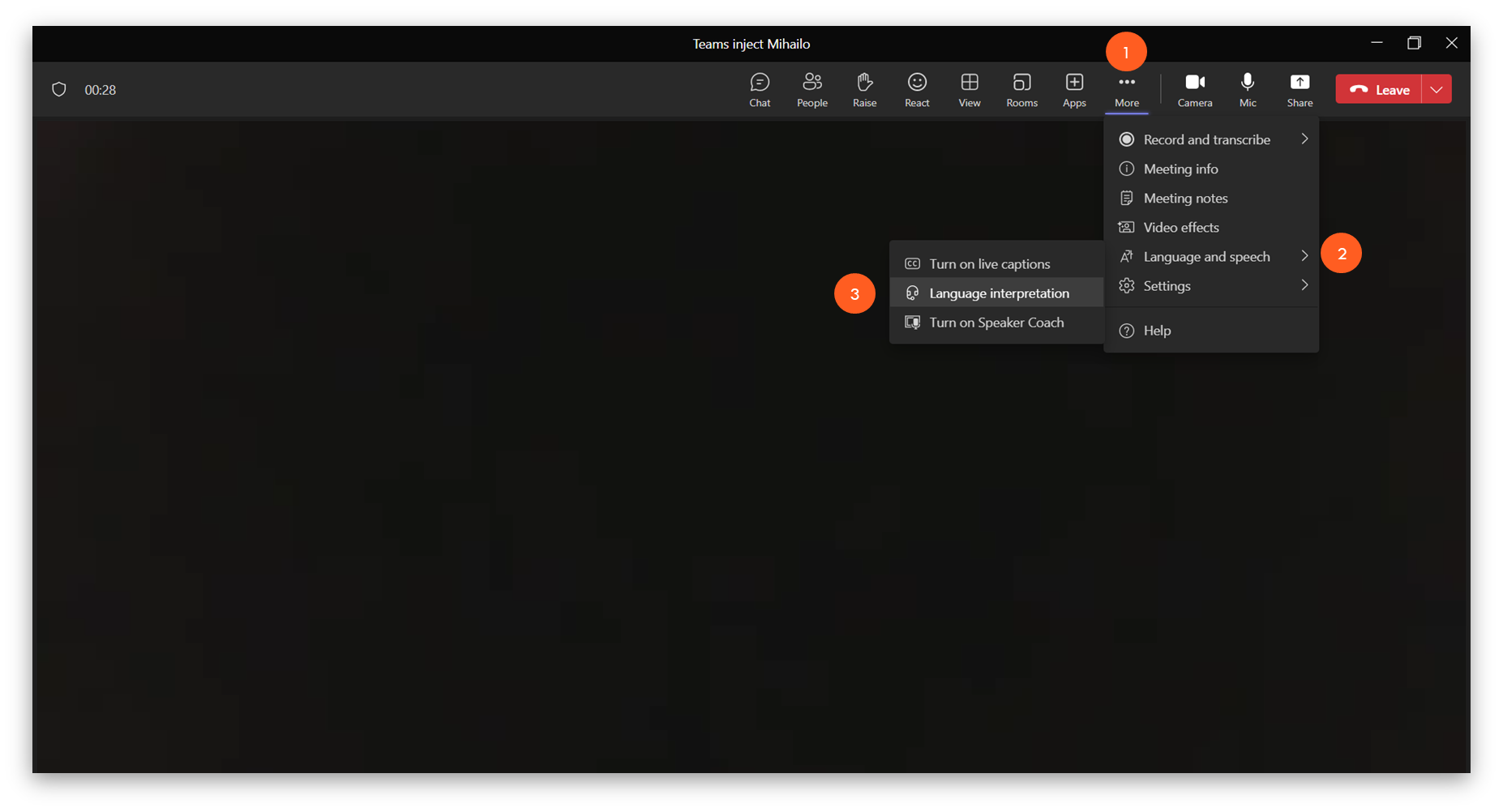 On your MS Teams meeting, go to the "More" option (1)
Hover over language and speech (2)
Click language interpretation (3)
A pop up for language interpretation will appear: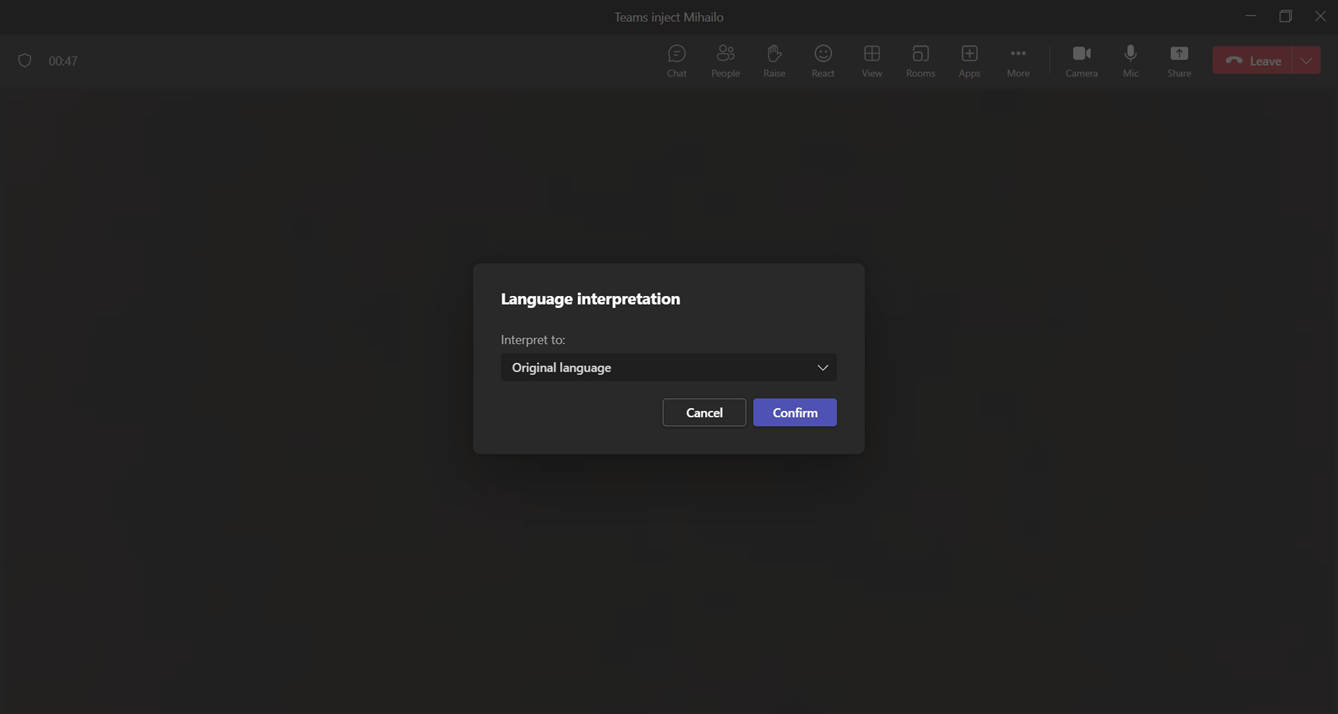 4. Choose your preferred language from the list of available interpretation languages and click confirm.