A step-by-step guide to using the Interprefy widget on your SpotMe event platform.
Download the recommended browser (Google Chrome or Firefox).
Select your preferred language from the drop-down menu. As soon as you select your preferred language, Media Player will be automatically muted.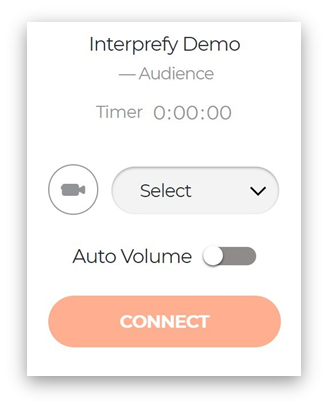 If you experience issues with the widget such as seeing the login page instead of the channel drop-down or not seeing it at all (only a loading icon) please try this:
1. CLEAR cache data and reload. Links to instructions to do so in each browser:
2. Switch to another browser.