A step by step guide to using the Interprefy desktop app for Windows during your event.
1. Install Interprefy app
Download and install the Interprefy desktop app: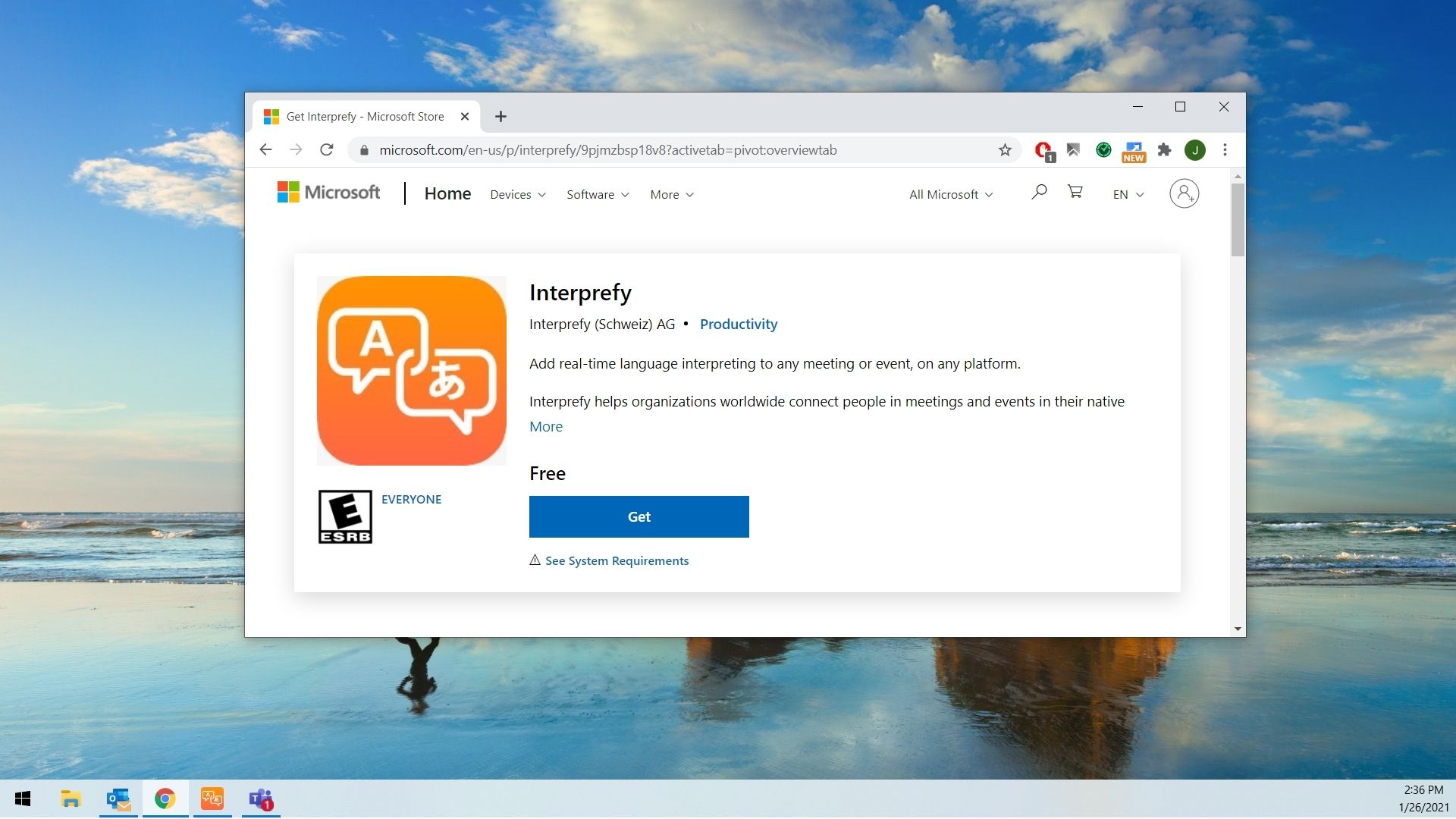 2. Join meeting or event
Open your event or meeting

Open Interprefy desktop app and enter the event token for your event, click «connect».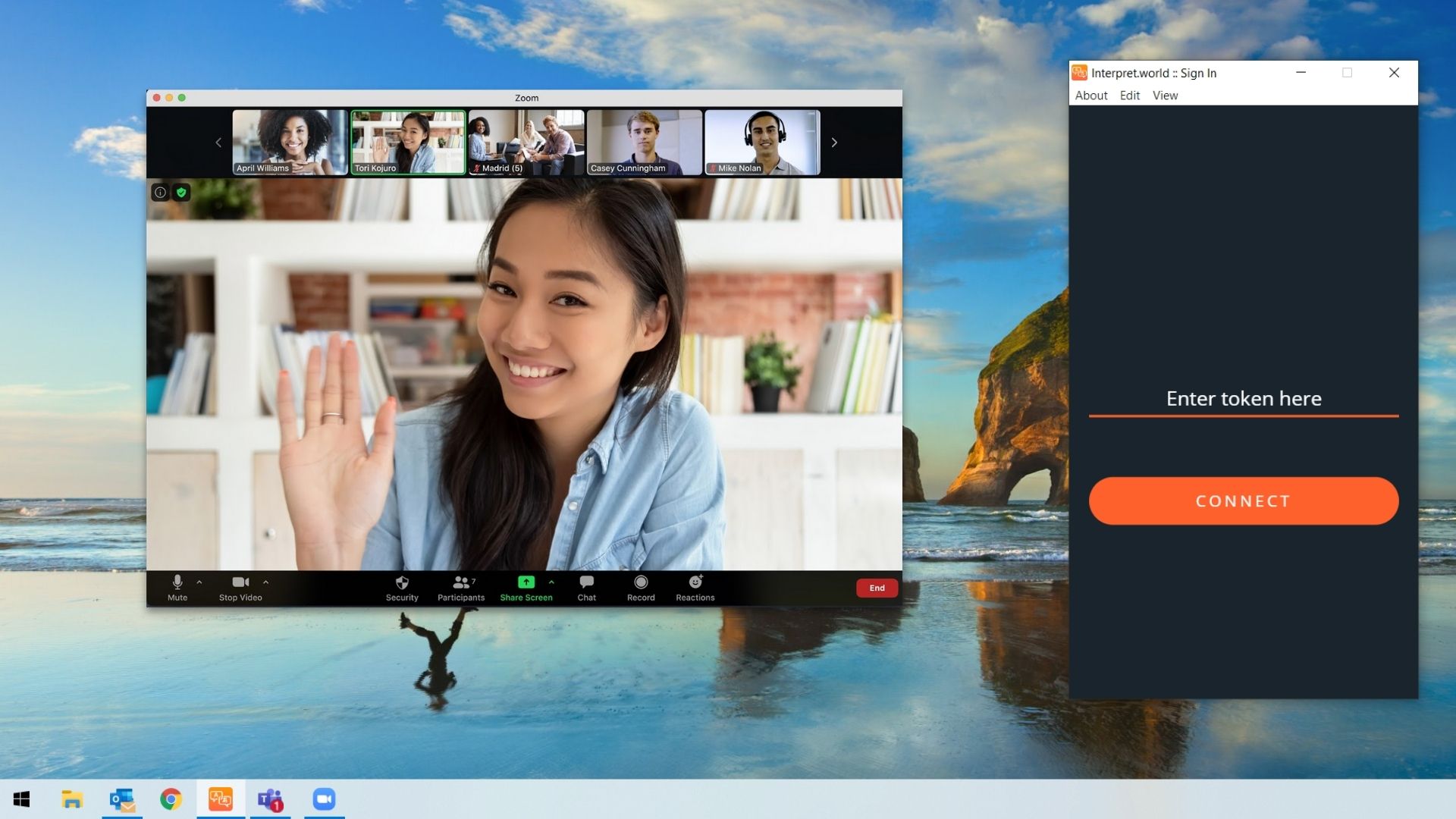 3. Select your language
Click «select» and click on your preferred language to listen to interpretation.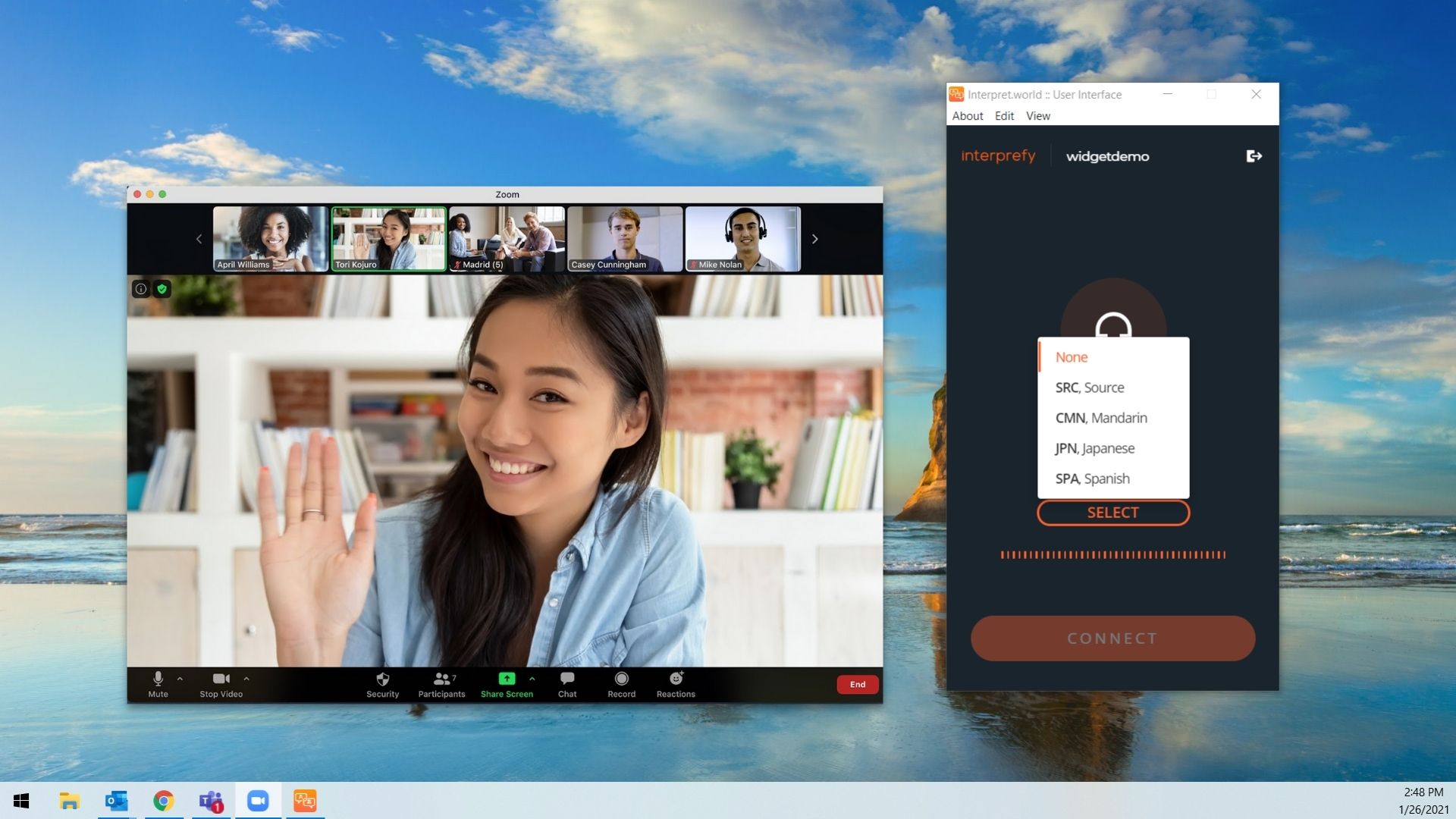 Please note:
Interprefy desktop app will automatically mute original speaker, when interpreting language is selected and interpreter is speaking.
4. When the session is finished,
click «disconnect» to disconnect from the event.